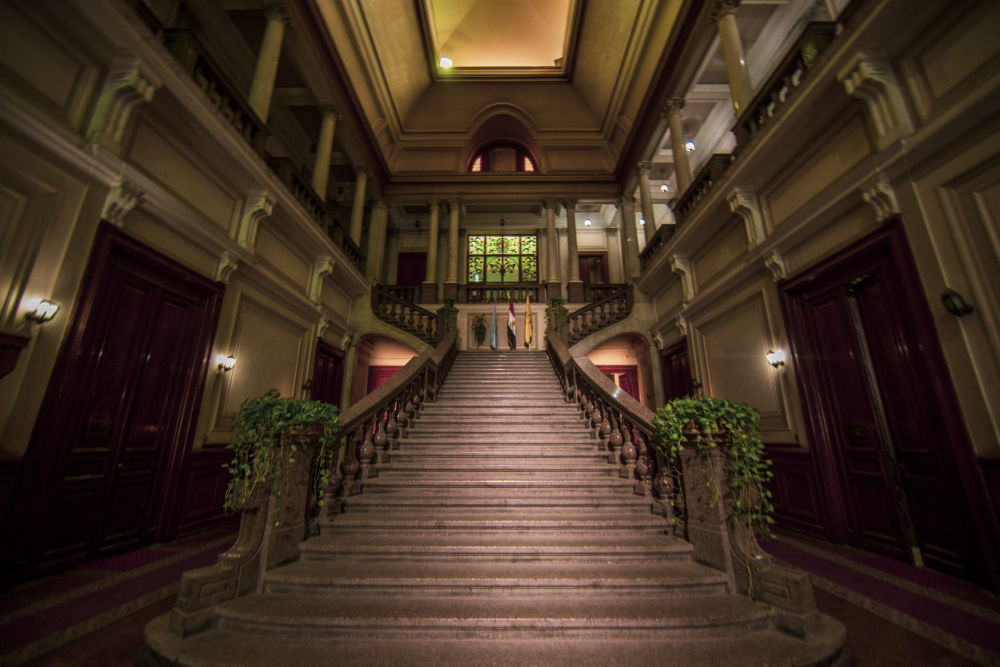 In 1927, The King Fouad had thought of establishing a government entity that is specialized in the study of the desert. He had asked the British Dr. W.F. Hume; the Director of the Geological Survey of Egypt and the President of the Royal Geographical Society of Egypt, to prepare a project to study the desert of Egypt. His majesty had endowed an area of land to be the headquarter of this entity in El Keyada El Moshtaraka area in Heliopolis.
Fouad I Institute for the Sahara was established on 11/4/1949 by a decree issued by the Office of the Royal Endowments.
The institute was officially inaugurated on 30 December 1950, under the name of Fouad I Institute for the Sahara.
The institute became affiliated to the permanent council for the development of national production, according to Law No. 533 for the year 1953.
After July Revolution 1952, the name of the institute was changed to Desert Institute, and it was relocated to the current headquarter "Prince Yusef Kamal Palace" in Matareya area in Cairo in 1956.
Desert Institute was affiliated to the National Research Center by the Republican Decree No. 915 of 1957.
Desert Institute was transferred to be affiliated to the General Authority for the Development of Deserts by the Republican No. 1430 of 1959.
Desert Institute was transferred to the Ministry of Scientific Research according to Republican Decree No. 46 of 1963.
Republican Decree No. 90 of 1990 was issued to Establish Desert Research Center and to be affiliated to the Ministry of Agriculture and Land Reclamation.